BREAKFAST
Choice of 2 types of breakfast
Spanish buffet style breakfast at TOMI II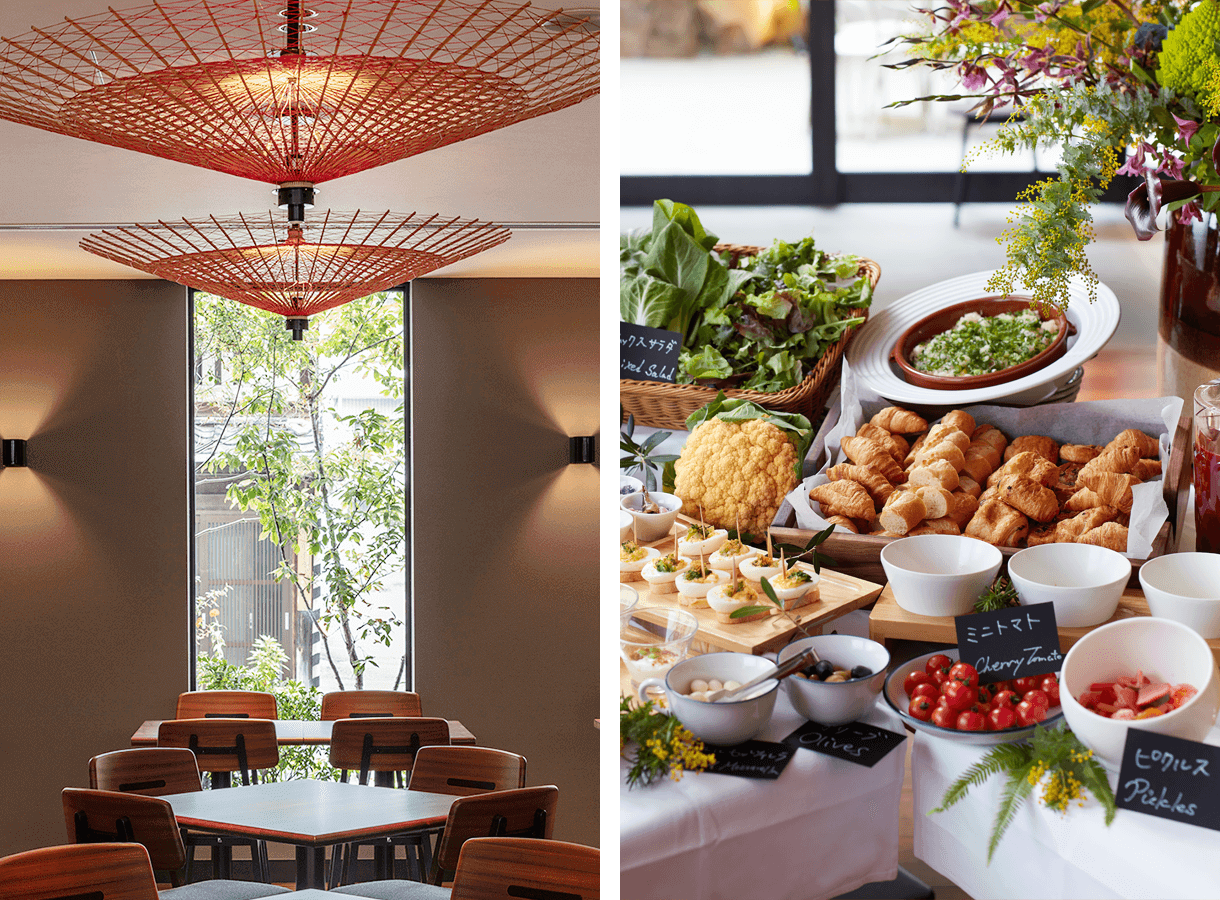 A special breakfast menu, mainly warm and cold dishes of pintxos, fruits, tortillas and empanadas, is available at the TOMI II restaurant.
Hours: 6:30-12:00(Last Entry 11:00)
Price : 2,500yen / per person
Venue: :ENSO ANGO TOMI II
Tel: +81 75-746-3693
Light breakfast at the lounge
Guests can have a light breakfast including bread, yoghurt and granola at every lounge of our five buildings. The menu may vary depending on the theme of the particular building.
Hours: 6:30-9:30
CONCEPT LIST
CONCEPT

Travelling around 5 buildings and feel the living culture of the city

ARTISTS

Collaboration with talented artists around the world

COMMUNICATION

Each building offers exclusive guest only lounge with its unique characteristics.
FOOD

Savor the Kyoto vegetables and local ingredients from all over Japan

BREAKFAST

Choice of 2 breakfast styles

SUSTAINABILITY

On ENSO ANGO's social initiatives