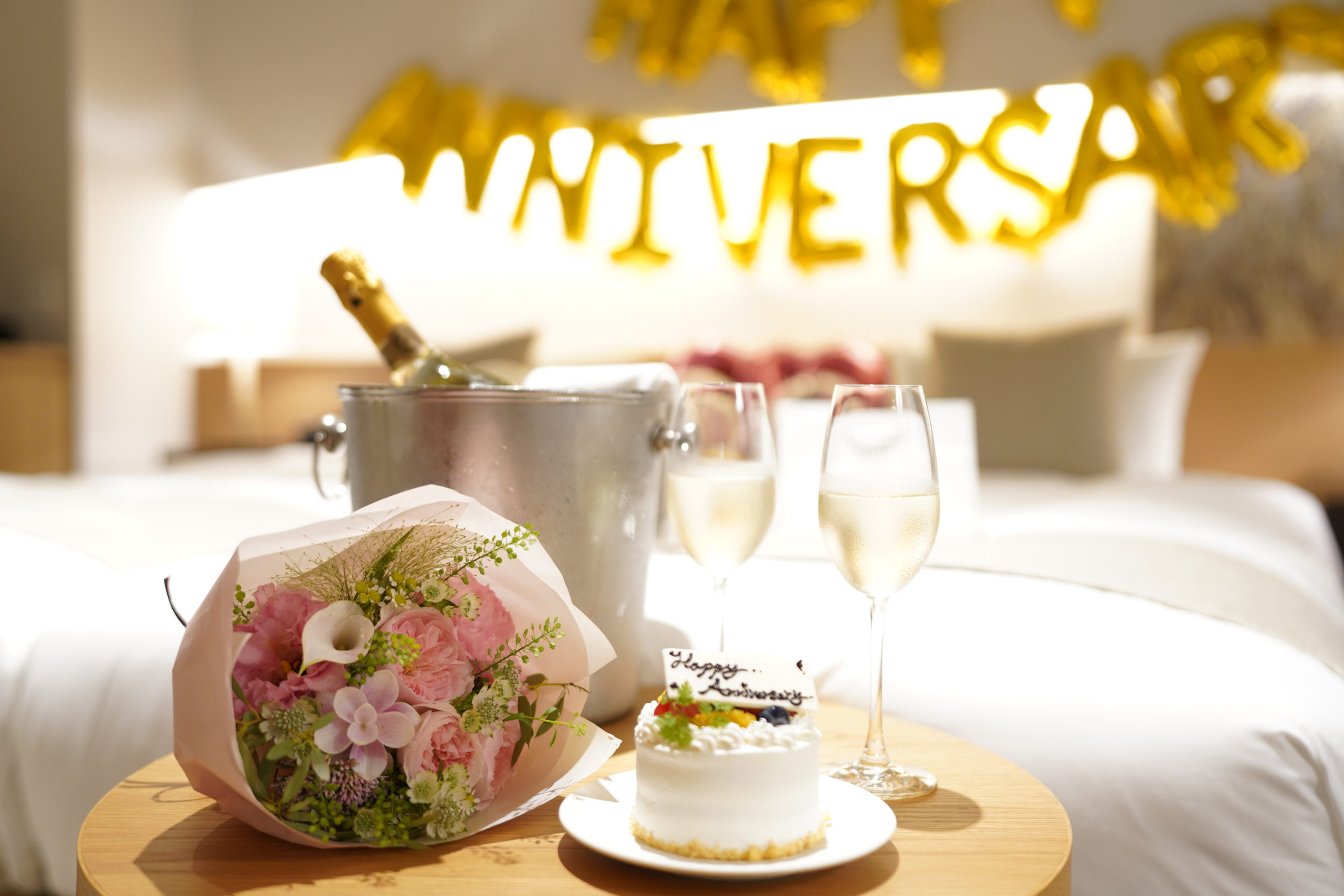 A unforgettable moment to celebrate your special day – Anniversary Package
We are very pleased to announce our Romantic Anniversary Package, which is the perfect choice for your special day.
We will prepare room decorations, an anniversary cake, seasonal flowers, and more! We will assist you with making your anniversary unforgettable.
Furthermore, the package includes a variety of special offers, please check the reservation page for more details.
You may also add this to your existing reservation. However, please note that this may not be possible depending on the availability of the reservation.
We appreciate your understanding in this regard.
If you have any requests or inquiries, please do not hesitate to contact us.
We are here to make your special day a wonderful one.